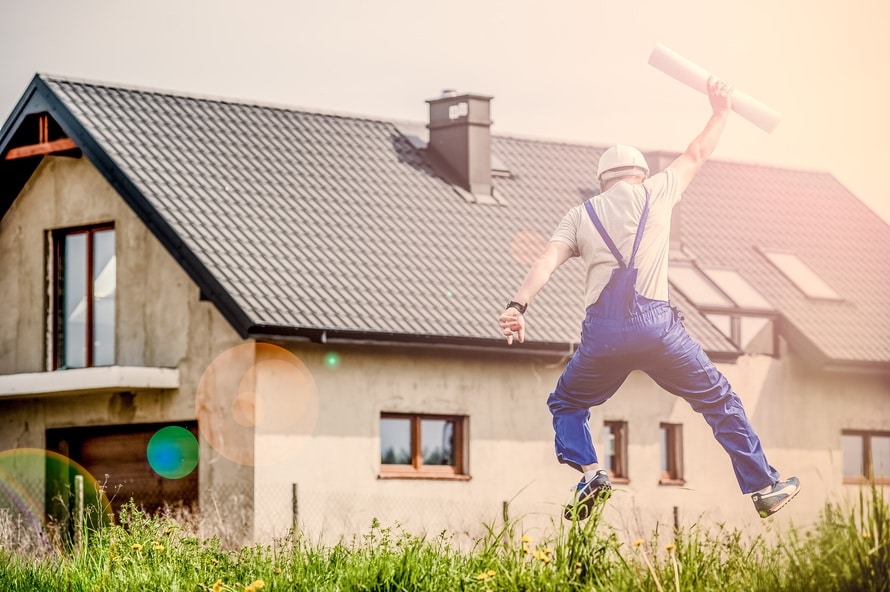 While we like to think of summer as the season of vacations and barbecues, it's also the season of contractor scams.
In Pennsylvania, there are about 5,000 complaints to the Attorney General each year about contractors whose work failed to live up to expectations – or who never bothered to do the work at all.
So you can stay safe from common summer contractor scams, here are five phrase that should immediately make you nervous. If you hear something like this from a potential contractor, make sure you really assess the situation before putting any money down.
---
Contractor Scam Quote #1: "I Don't Need a Permit."
Any major construction project requires a permit, and as we've explained before, not getting a permit can have serious repercussions later, especially if you try to sell your home.
Furthermore, don't fall into the trap of taking out the permit yourself, because this deceives authorities about who's doing the work and makes you liable for problems.
By requiring the contractor to get a permit, you avoid these pitfalls and scare away unlicensed contractors.
---
Contractor Scam Quote #2: "I Need the Money Before I Can Start the Project."
This scam happens a lot! The contractor demands up to half of the projected price up front to order materials and equipment, but once you pay, they disappear or do work that's shoddy and walk away with your money.
Paying more than $1,000 or 10% of the total cost of the project is the legal maximum in most states. If the contractor is demanding more, be suspect.
---
Contractor Scam Quote #3: "I Have Some Extra Materials I Can Sell Cheap."
Imagine a crew knocks on your door with a truck full of "leftover material" and tells you they'll do a job cheap. So you pay to repave your driveway right on the spot, without investigating them.
Whether it's a driveway paver or an emergency electrician who's knocking on doors after a storm, never partner with a contractor on the spot. You always want to make sure you're working with someone who does quality work – and who won't create more problems on purpose.
---
Contractor Scam Quote #4: "Don't Worry, I'll Take Care of It."
You and the contractor discuss some details of the project, but you don't bother to include them in the contract agreement. Once the project is underway, you realize those details aren't being built. And you're left out to dry, because you and the contractor never agreed on paper to include the details you discussed verbally.
The contract agreement should be all-inclusive, because if it's not, there's really nothing you can do if the contractor doesn't complete extra work you wanted. The contractor might ask you for more money to complete the additional work.
---
Contractor Scam Quote #5: "There Have Been Some Unexpected Problems."
Now, legitimate contractors do run into unexpected problems. Coming across termite damage or structural issues can, in fact, make the project cost more or take longer than predicted.
The problem is when an unscrupulous contractor bids low on purpose so that they can crank the price up after work has already begun – much higher than the homeowner would have been willing to pay.
---
Avoid summer contractor scams by going with a well-known company like VCG Construction. We're the reputable Philadelphia remodeling guys known for great communication and high-quality work. Give us a call for a FREE consultation: (215) 542-5000.